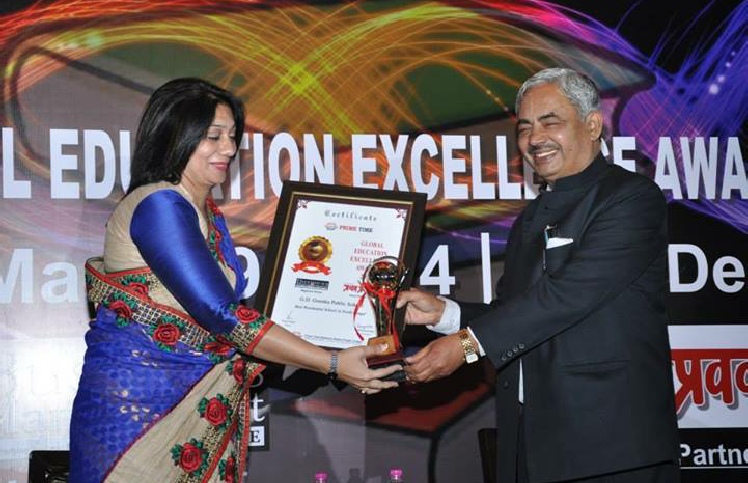 GLOBAL EDUCATIONAL EXCELLENCE AWARD 2014
Best Residential School in North Bengal.
Awarded by Prof. D.K Vaid Dean & Head. N.C.E.R.T
Global Education Excellence Awards, 2014 recognized around ninety (90) Achievers, Innovators and Leaders for demonstrating innovation, dedication, creativity and excellence in the education sector. The awards were the result of tireless efforts of Prime Time Research Media Private Limited spread over 3 months, which included nomination, comprehensive market research, opinion survey, web research, categorization of the nominations based on various parameters and finally choosing the winners though a panel of distinguished jury.
Dr. Najma Heptulla – Hon'ble Member of Parliament, Shri Amar Singh – Hon'ble Member of Parliament, Dr. Bhalchandra Mungekar – Hon'ble Member of Parliament, Prof. D.K. Vaid, Dean & Head – NCERT and Shri Anand Kumar, Founder & Director – Super 30 were the Chief Guests for the event who gave away the award certificates and trophies to the title holders in their respective categories.
Addressing the gathering, Chief Guests for the night echoed the view that awards for recognizing services are an essential part of every industry, be an organization or individual. Receiving an award indicates honor and respect that encourages and instills confidence. The distinguished guests for the evening were also critical about the need of an ethical and professional approach in education sector. This initiative from Prime Time to promote Education Sector and recognize the achievers was commended by all the esteemed guests.
G.D. GOENKA PUBLIC SCHOOL, SILIGURI